Beautiful Honey
Comb Shaped Honey Pot
𝐇𝐎𝐍𝐄𝐘 𝐉𝐀𝐑 𝐊𝐄𝐄𝐏𝐒 𝐇𝐎𝐍𝐄𝐘 𝐅𝐑𝐄𝐒𝐇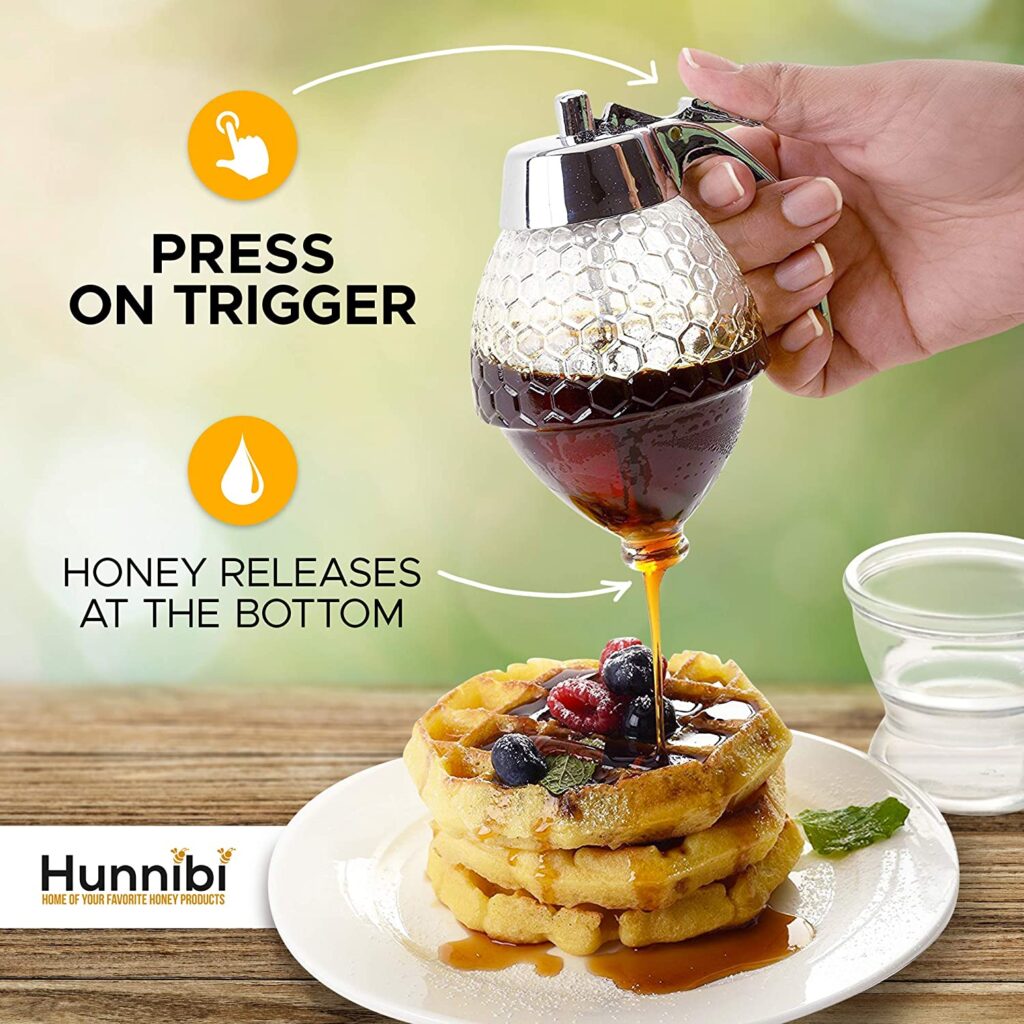 𝐍𝐎-𝐃𝐑𝐈𝐏 𝐆𝐋𝐀𝐒𝐒 𝐃𝐈𝐒𝐏𝐄𝐍𝐒𝐄𝐑 – Stops those messy honey leaks while making your honey immediately available. Use it with sugar, maple syrup, chocolate syrup. No waiting and shaking the container to get your favorite sauce flowing. Simply press the release on the handle and it instantly flows out the bottom. Let go of the release and it immediately stops with no drips or messy trails.

𝐅𝐔𝐋𝐋 𝐆𝐋𝐀𝐒𝐒 𝐂𝐎𝐍𝐓𝐀𝐈𝐍𝐄𝐑 – Shaped into a fun, attractive honeycomb design. This material is light yet strong and durable. Fill the dispenser with honey or similar liquids. Twist on the cap then push the center piece. It will start to flow out the bottom. Let go of the center piece and the liquid stops flowing. This gravity fed system is the ultimate way to have your favorite sauce ready to go.

𝐇𝐎𝐍𝐄𝐘 𝐉𝐀𝐑 𝐊𝐄𝐄𝐏𝐒 𝐇𝐎𝐍𝐄𝐘 𝐅𝐑𝐄𝐒𝐇 – Our honey dispenser comes with its very own bottom stopper, keeping your honey server airtight, acting as a beautiful bee decor. Use this to put honey in tea, syrup dispenser on pancakes, and even in coffee, without your honey getting clumpy.

𝐏𝐄𝐑𝐅𝐄𝐂𝐓 𝐒𝐄𝐑𝐕𝐄𝐑 – Holds 1 cup (8 Ounces) of honey, maple syrup, chocolate syrup, sugar (yes a sugar dispenser) or any liquid you want (just make sure it's not too thick)

𝐀 𝐒𝐌𝐀𝐑𝐓 𝐆𝐈𝐅𝐓 𝐄𝐕𝐄𝐑𝐘𝐎𝐍𝐄 𝐖𝐈𝐋𝐋 𝐋𝐎𝐕𝐄 – Make someone's life a little sweeter. Offer this lovely honey pot to members of your family, friends, or coworkers as a thoughtful and useful christmas present!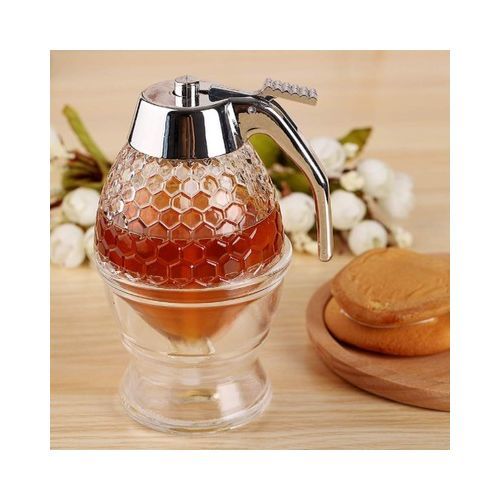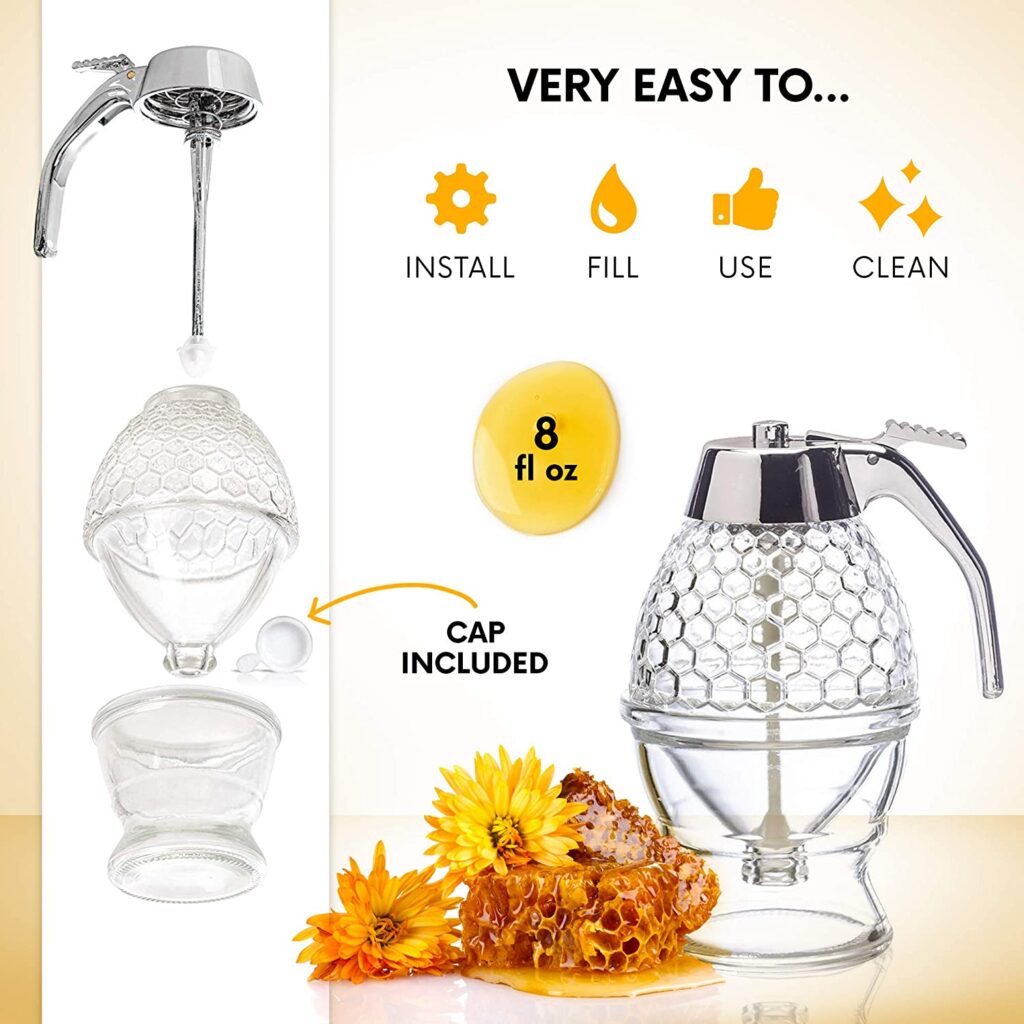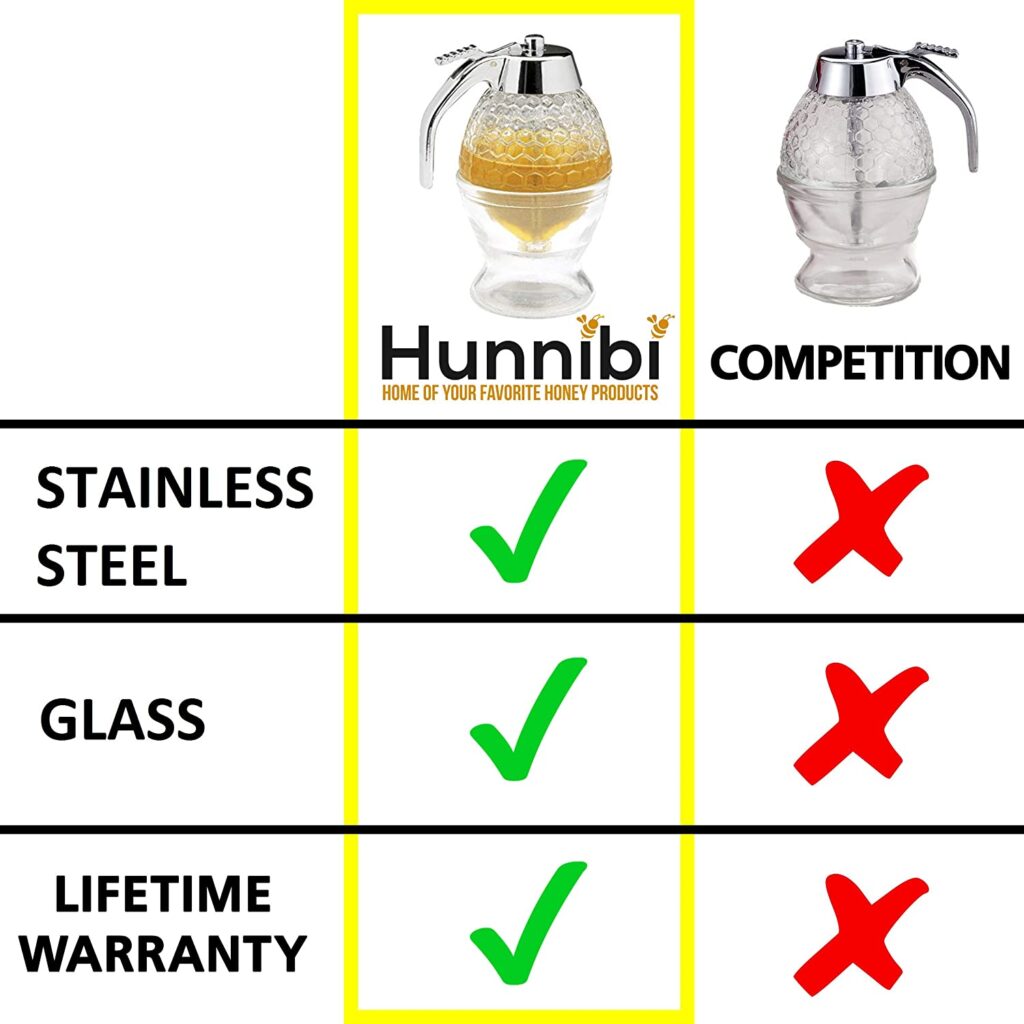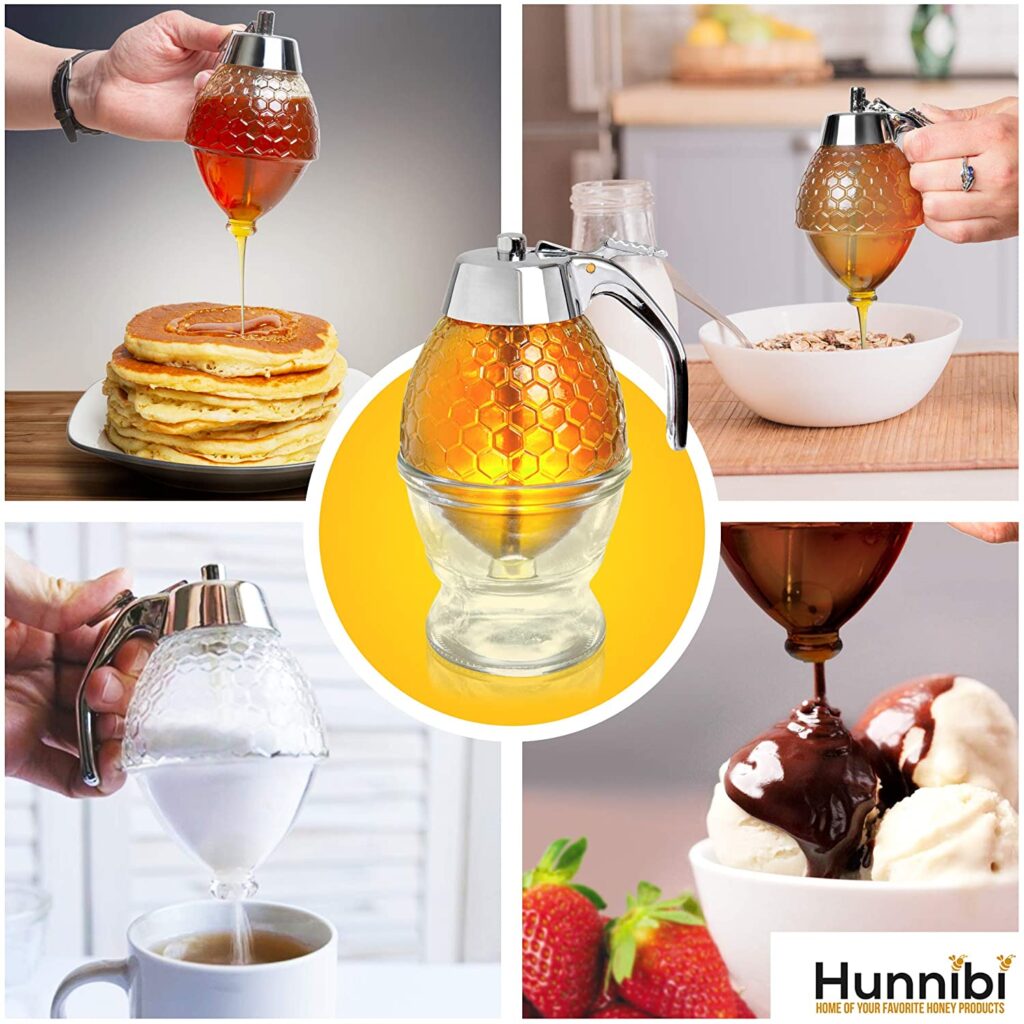 CURRENT PRICE :
₦12,000
Order yours now before price goes back to ₦20,000 in:
Offer Valid while stock lasts
    Please note our delivery takes 2 -5 working days
We offer Free Delivery Nationwide
Please note that all orders outside LAGOS require a commitment fee of N2,000 to
enable us process your order and the balance will be paid on delivery
Call/Whatsapp us for more enquiries on 08111126087.
PLEASE IF  MONEY FOR THIS ITEM IS NOT AVAILABLE YET, PLEASE DO NOT FILL THE FORM!
Please don't joke around with ordering if you don't mean to buy this product.
This is someone means of livelihood.